Write a Review in the Box Below!
Here's just a small sampling of the many hot tubs we have helped save.
The Hot Tub Man's 2004 Clear Water Spa
This is what a well maintained spa looks like after 11 years. Keep up on your maintenance and yours will always look like this.
Hidden View Farm in Crownsville MD. 1,000 Sqft Pond
When I got this call no one could figure out how to make this very custom fountain work. After a few calls and several hours work it runs great. If it pumps water, I can fix it.
Swim spa re-power in 2013
This swim spa was in bad condition. One of the three pumps did not run and the controls were outdated. With some new controls and one new pump the swim spa runs like new.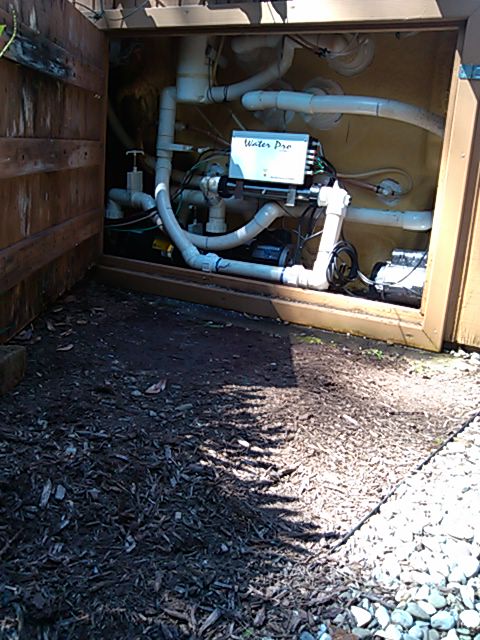 Don't let your tub freeze !
Call the Hottubman LLC. before this happens.
CUSTOM SPA COVERS AND COVER LIFTERS!
Protect your hot tub with custom spa covers.